New Video Course: Create Your Dream Life (FREE FOR EARLY BIRDS)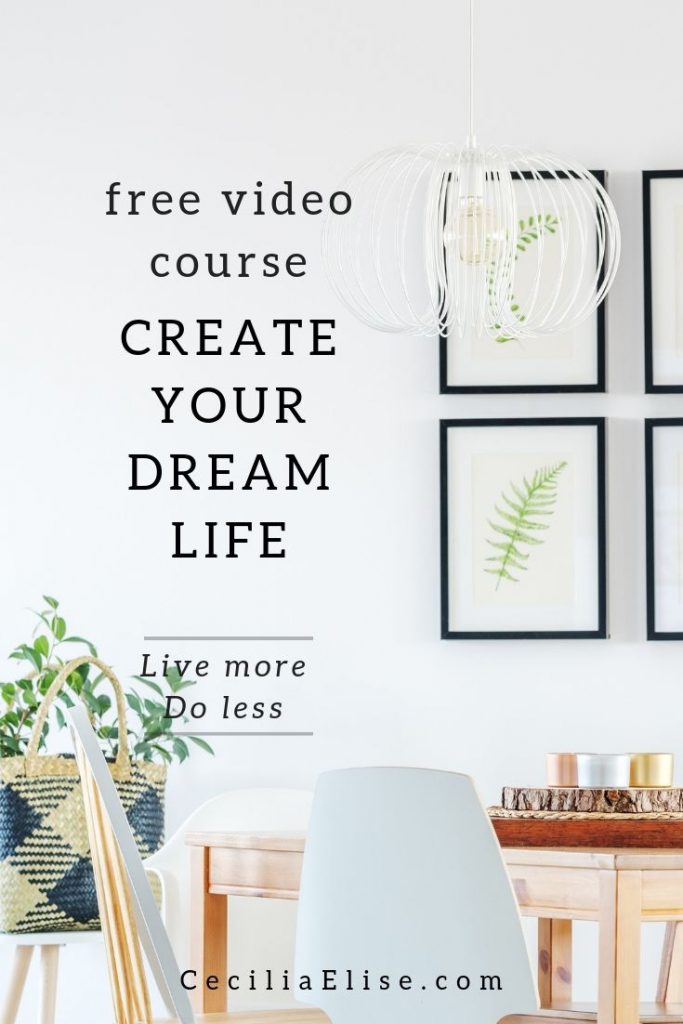 Love yourself. Trust yourself. Believe in yourself.

Everything we do and say is performative. Everything we do, think, feel, write and say shape our minds and the world we live in. More or less.
Shape the thoughts and feelings you want to live in and which you want to communicate to the people around you, and to your audience.
And if you are a creative person, a writer or a video creator, I'd like to give one of my very best tips:
When you write and speak keep this in mind: Try to establish states of indeterminacy – in which it may be possible to think, analyze and create in new ways.
The course, including all future updates, is 100 % free for the first 50 students (If you like the course you're more than welcome to write a review),
Get it for free here: How to Create Your Dream Life
/ Cecilia Elsie Wallin
Create Your Dream Life
The idea behind this course is to inspire you to improve and simplify your life. And to make every day bright, happy, easy and fulfilling.
You will learn to outline what you actually need in your life.
Find your purpose in life
Define your dream life
Unleash your potential
How to set goals
The time to pursue your dreams is now
Get it for free here: How to Create Your Dream Life