Write & Create a Sales Page for Free on Canva!
Many small business owners are wondering how to create a high-converting sales page. To solve this question, here is a quick guide to creating your own sales page using Canva!

If you're in business, you need to get sales. Many people think that a sales page is only for those selling an expensive product or service. If you're selling products or services of any kind, at any cost, this video and template are perfect for you!
Create a High-Converting Sales Page!
Creating a high-converting sales page on your own can be challenging. But there's a much easier way — get my free sales page template here: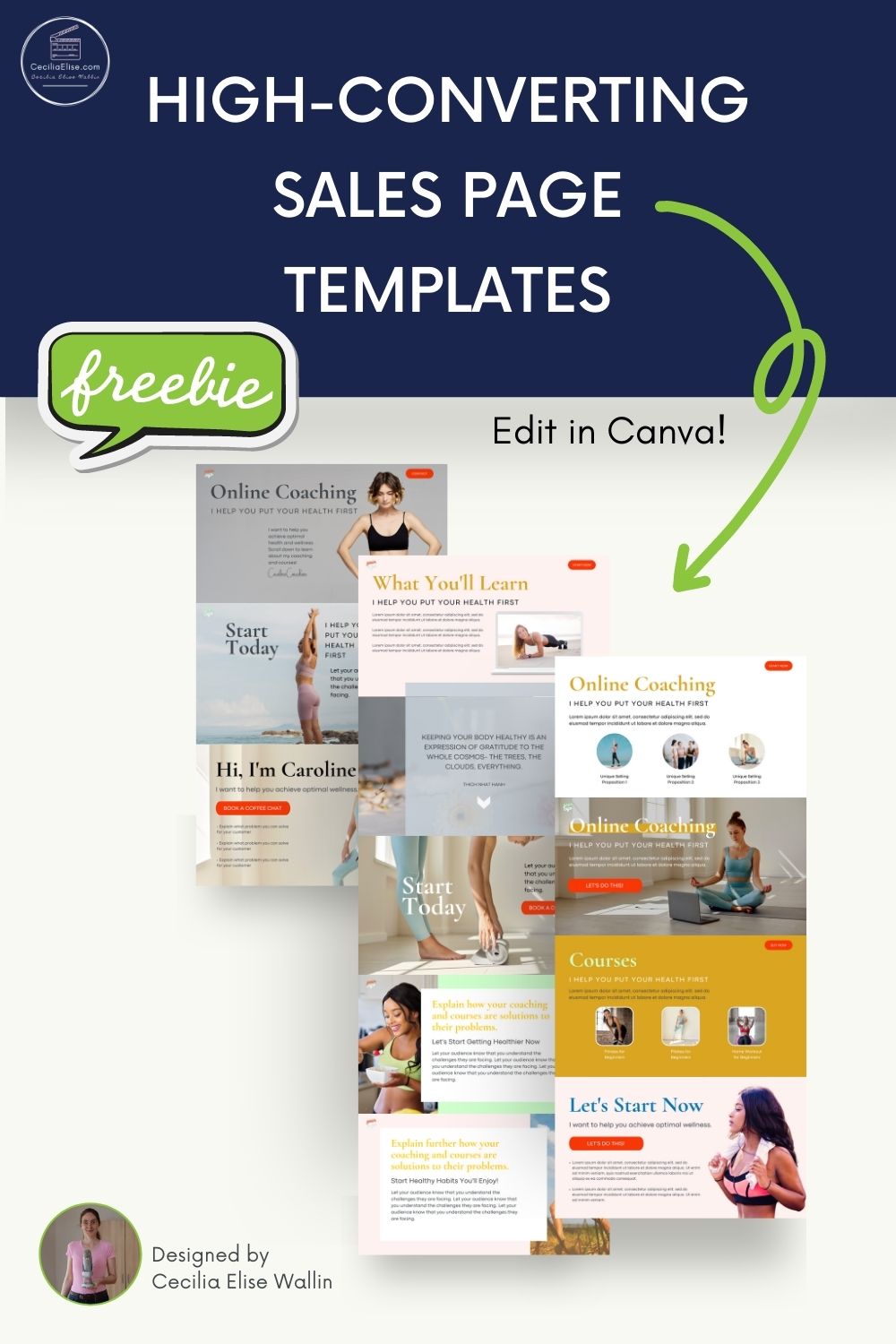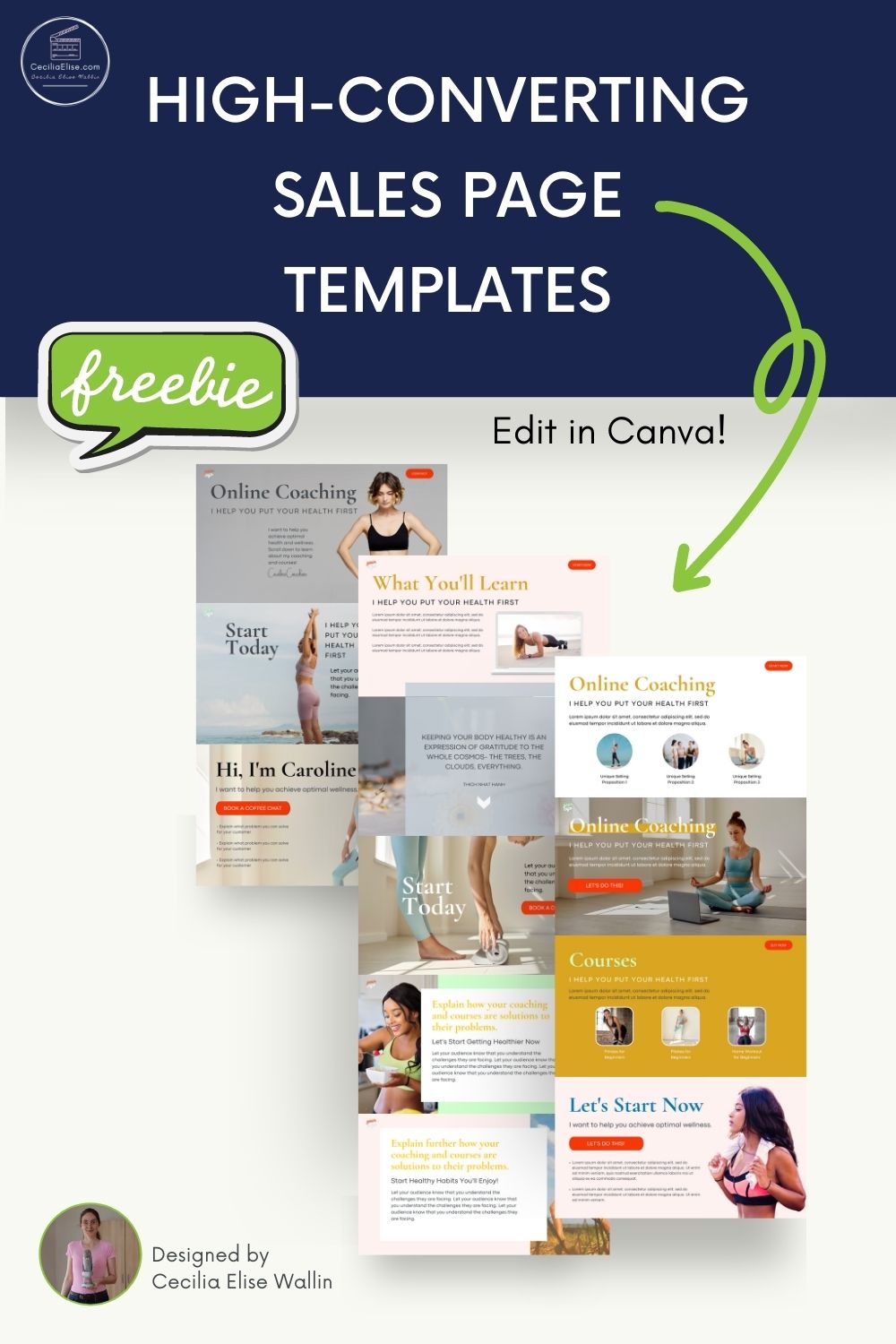 Freebies!
Get a beautifully designed sales page template!
+ a workbook template

+ Get 100+ FREE new unique templates for Instagram, Facebook & Pinterest (designed by Cecilia Elise Wallin). Modify and use them as you like!
+ Get a list of 110+ Facebook groups to promote in
+ Get my free video course Create Your Dream Life.
It's all 100% FREE! Complete the form and click the button to gain instant access!
Cecilia Elise Wallin, Inventicity