Find and Replace Text in Canva | A Game-Changer for Designers
There's a new feature in Canva that people are going crazy for: FIND AND REPLACE TEXT. In my opinion it's a game changer. It is super useful and I'm excited to use it on my social media images and landing page templates. In this tutorial, I'm going to teach you how to use text replacement in Canva!

Get the Feel Good Templates & The Social Media Expert's Toolkit™: https://ceciliaelise.com/

Get a free Canva account: https://partner.canva.com/jK3Q5

Let's say you're a small business and someone named Marie is on your social media team. If they post something and use the company tagline, they might write something like: "We're small, but we're fierce!" The problem is that they misspelled fiercely! It's easy to fix mistakes like this, once you've created your design in Canva. This quick video tutorial shows you how to find and replace text using the new find and replace tool on the Canva website, which allows you to find any typos or mistakes within your social media posts.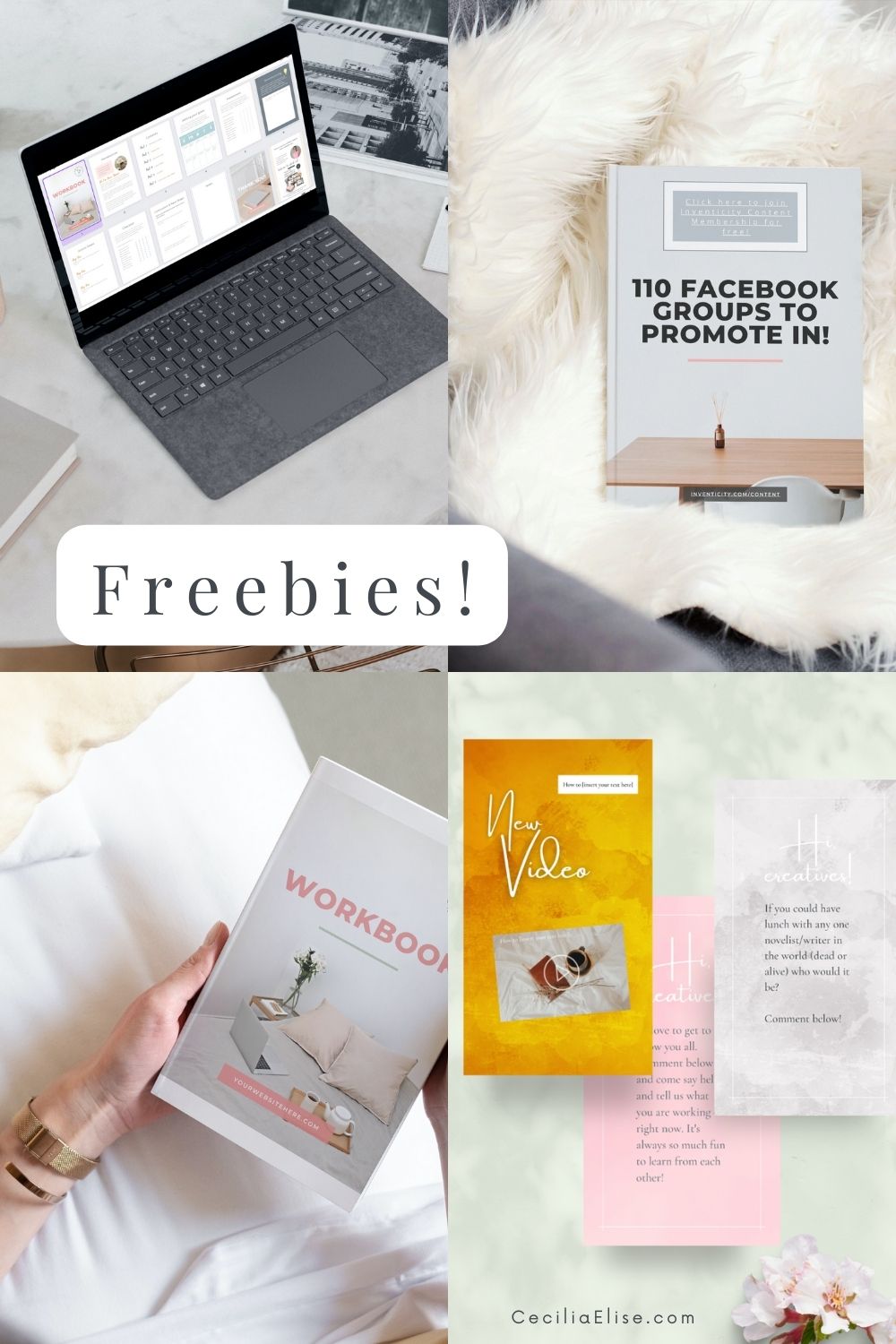 Freebies!
Get a beautifully designed sales page template!
+ a workbook template

+ Get 100+ FREE new unique templates for Instagram, Facebook & Pinterest (designed by Cecilia Elise Wallin). Modify and use them as you like!
+ Get a list of 110+ Facebook groups to promote in
+ Get my free video course Create Your Dream Life.
It's all 100% FREE! Complete the form and click the button to gain instant access!
Cecilia Elise Wallin, Inventicity

Some of the links above and below contain affiliate links, meaning I will earn a small commission when you purchase through my link at no additional cost to you. Affiliate links help creators like me to fund the free content and resources that we provide.