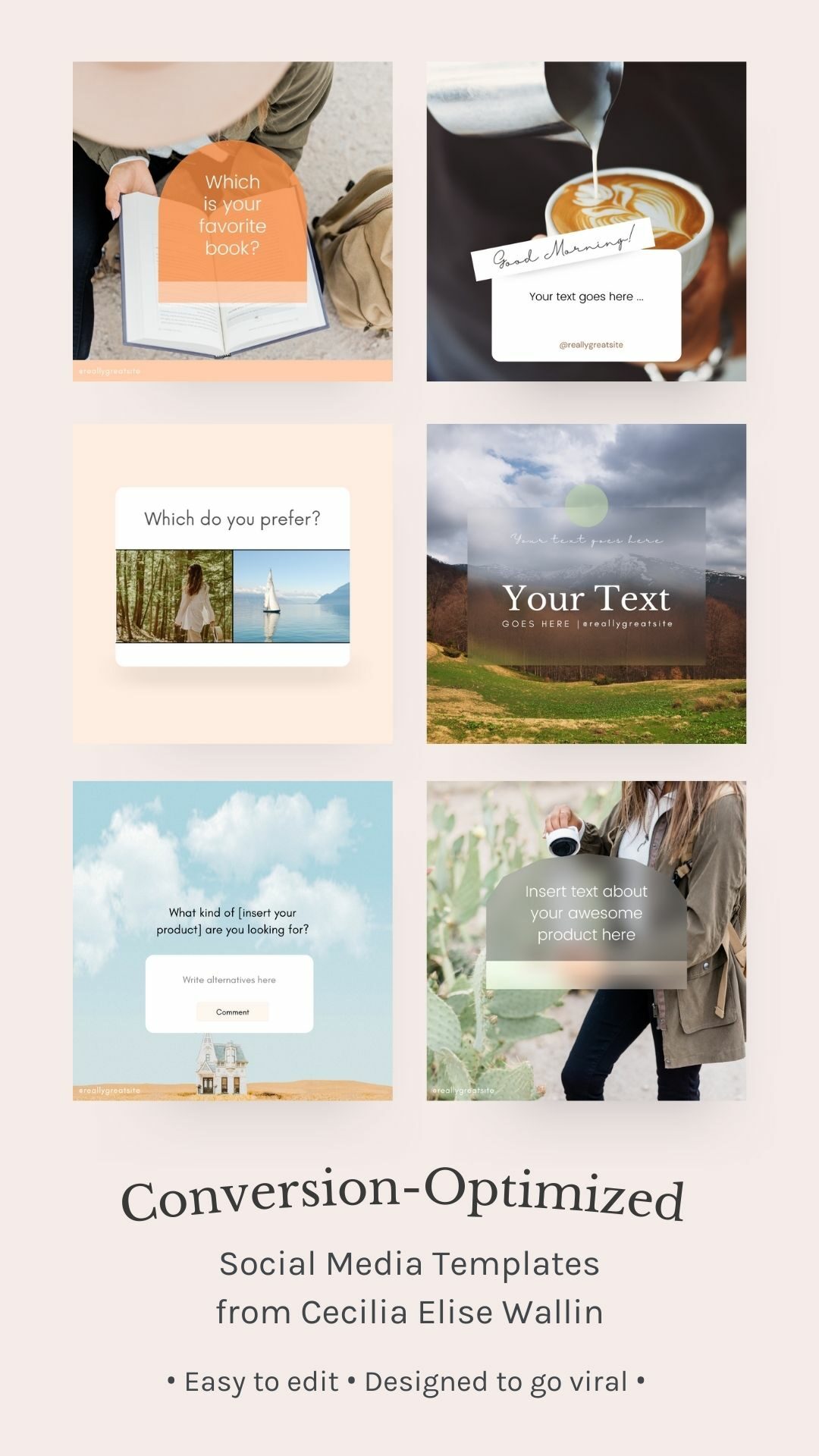 Normally $299. Today only $10.
Here's what you'll get:
• 100 Facebook post templates (graphics + text prompts)
• 100 Instagram post templates (graphics + text prompts)
• 100 Pinterest pin templates (graphics + text prompts)
+ BONUS Facebook & Instagram story templates (graphics + text prompts)
I have put a lot of love into creating these unique fresh templates.

Perfect for your marketing in 2022! Enjoy higher engagement, better reach, more followers, and more sales.

Download, edit & use instantly!
My name is Cecilia Elise Wallin. In my younger years I studied literature, languages, economics, and marketing at Stockholm University and Stockholm School of Economics – resulting in top grades and a Degree of Master of Arts in Literature and a Degree of Master of Education. I started working as a teacher, journalist, writer and novelist, and that's what I still do today.
Cecilia Elise Wallin

.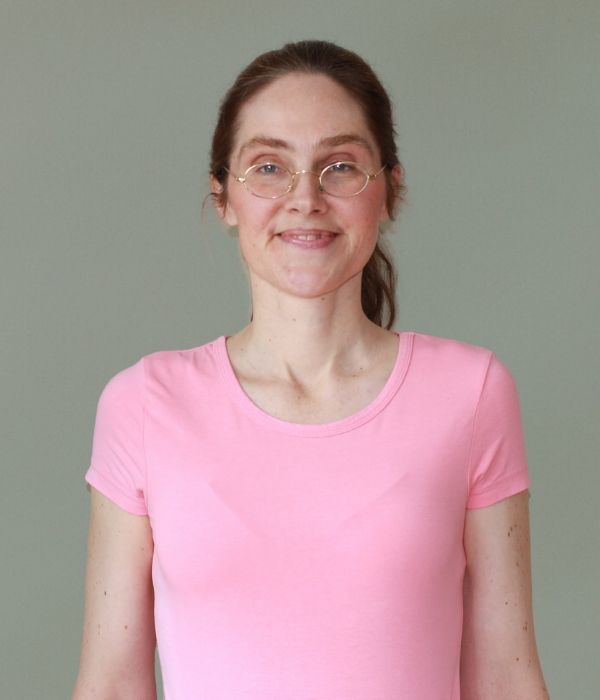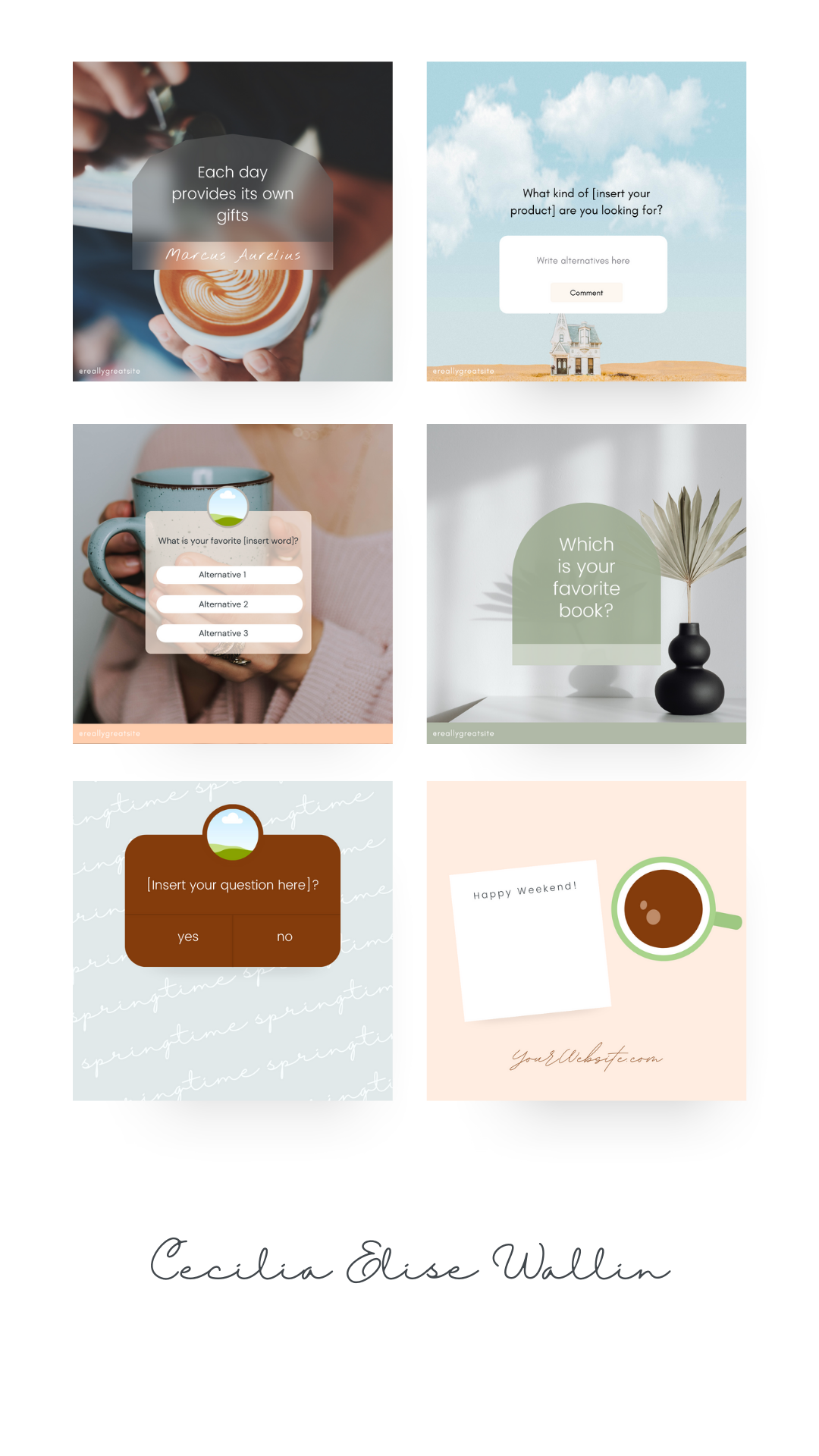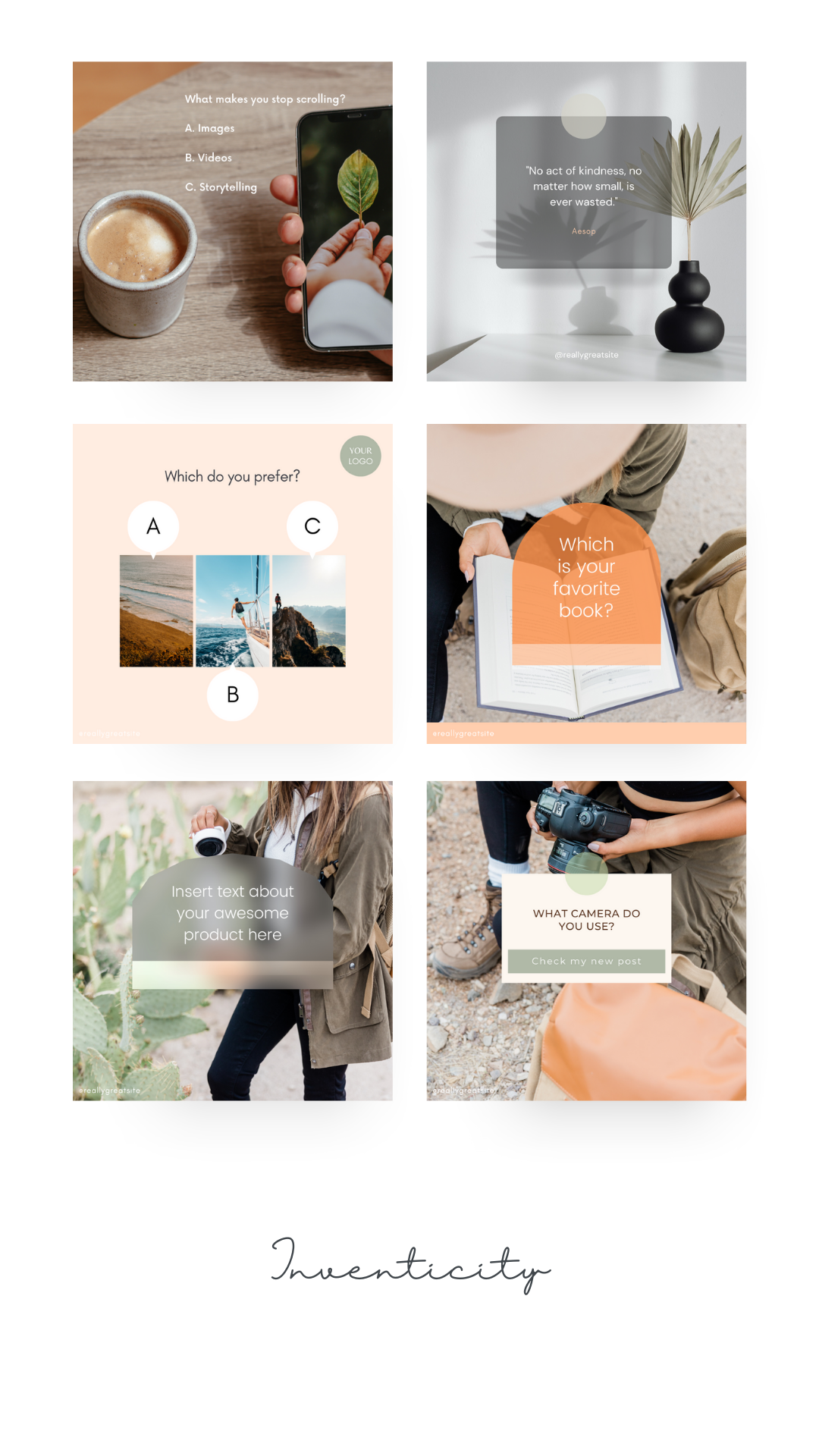 ⭐⭐⭐⭐⭐
What a clever idea. All the people I train have the same stumbling block. Time. We all need content, we all need pinnable pins, we all have too little time. Knowing that you will be building up a collection of editable pins – that is the correct size too – is pure gold.
Rob Andersson
⭐⭐⭐⭐⭐
I love the templates. They are very classy and suit the requirement. I would highly recommend them.
Sandy N Vyjay
⭐⭐⭐⭐⭐
These are really lovely pinterest templates . They are easy to use and can be optimised for other platforms. I especially like the coffee one. Will definitely use these templates on my blogs and social media platforms.
Ose Binitie
⭐⭐⭐⭐⭐

I'm always struggling with making new pins, I want them to be beautiful and easy to read. These templates are so easy to use, it takes less time to create new pins. Thank you so much!
Stephanie
⭐⭐⭐⭐⭐
I love the templates! Very versatile and classy, as well. Good for any niche.
And honestly, designing the pins is the toughest part about blogging :P. Writing literally doesn't take as long!
Ananya
⭐⭐⭐⭐⭐
These get repinned instantly! Plus, I save a lot of time in making my own. They're easily customizable on Canva, which helps with brand identity too. Pinterest loves fresh content daily, and with these pins it's easy to make it.
Mileva